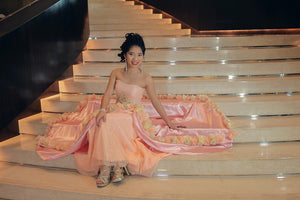 Why People should invest in Birthday Photography EXPLORE HERE!
Your birthday comes only once in a year and that's why it should be cherished. People of the Philippines wants to make their birthdays special, especially in the years like 1st, 5th, 18th and more on. Is only making these days special help if you don't have things to remember these? Not really. You should keep memories with which these days can be well remembered. What else can be better than clicking photographs of your birthday? This is the best way to make you birthdays' memorable. There are lots of reasons why you must invest in Birthday photography in the Philippines. Do you want to know what those are? Then read the following passages of this article.
Why should you invest in professional birthday photography?
Below are the written  reasons why people are suggested to invest in professional birthday photography.
Your son's 5th birthday will come once in his life. Don't you think it should be remembered throughout life? It should be. And it can only be remembered by photographs. There are several professional photographers in the Philippines who can click amazing photos. In this way, your son's birthday can be remembered. Professional photographers have the skills and expertise to capture wonderful moments. You must invest in professional photography because they have the latest equipment and tools to capture your special moments. As these photographers are working in this industry for long they know how you will look fabulous in the photographs.
By investing in Birthday photography in the Philippines you can make the party special. Whether you are investing in your own birthday party or of any other person, hiring a professional will make everyone invited and the birthday boy or girl special.
As you now know very well why you must invest in birthday photography, you may want to know about a well-reputed photographer. the last passage will concentrate on a photographer like this.
Which professional photographer to be approached?
By hiring a professional photographer from "Studiowork Plus" you can be assured of getting amazing results for Birthday photography in the Philippines. They are equipped with professional grade equipment and tools. These photographers are working in this industry for long and have worked in several projects. They are trained in clicking photographs and appreciated by almost all of their clients. Acquire more details about these service providers from their website- studioworkplus.com. It is suggested that you read other online articles for gaining additional knowledge on this context.
---